Pool Dehumidification Plant
Viaclimate branded pool dehumidifiers are package type devices that keep the humidity and fresh air amount under control in indoor pools in accordance with VDI 2089 standards and ensure that the space reaches the comfort level. The humidity rate in indoor swimming pools should be between 40% and 64% according to VDI 2089. Humidity exceeding 64% causes the formation and proliferation of microorganisms such as microbes, bacteria and fungi. VIAPOOL eliminates such negative effects. VIAPOOL works by performing air conditioning processes such as removing excess moisture in the environment, supplying fresh air, exhausting ambient air, air filtration, heating, heat recovery. Viaclimate branded pool dehumidifiers are devices suitable for use in plug-and-play logic, thanks to their electrical automation and compact design.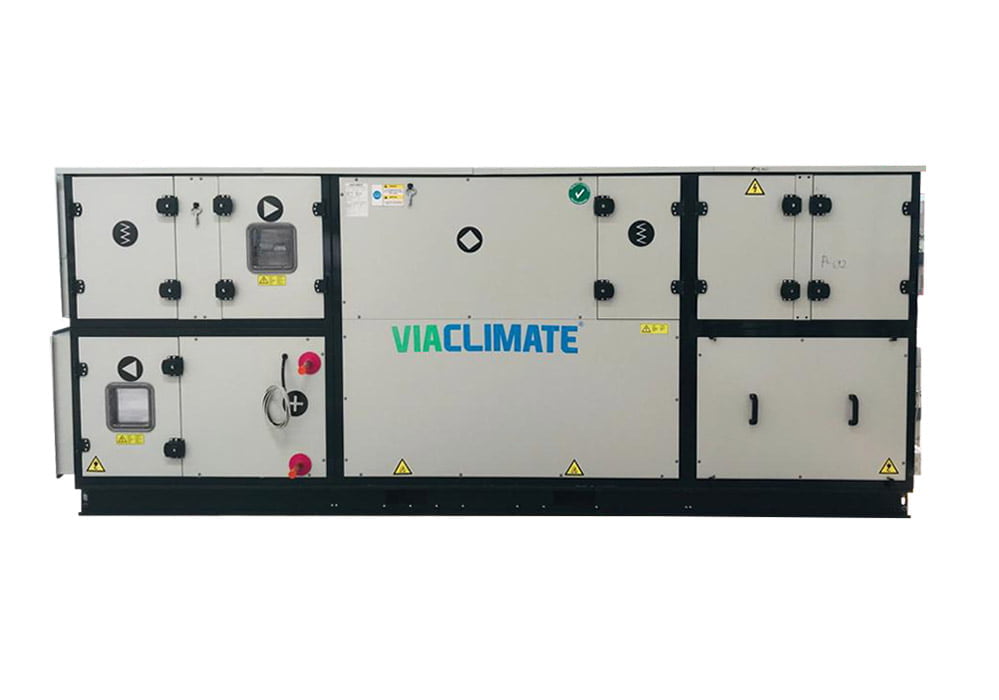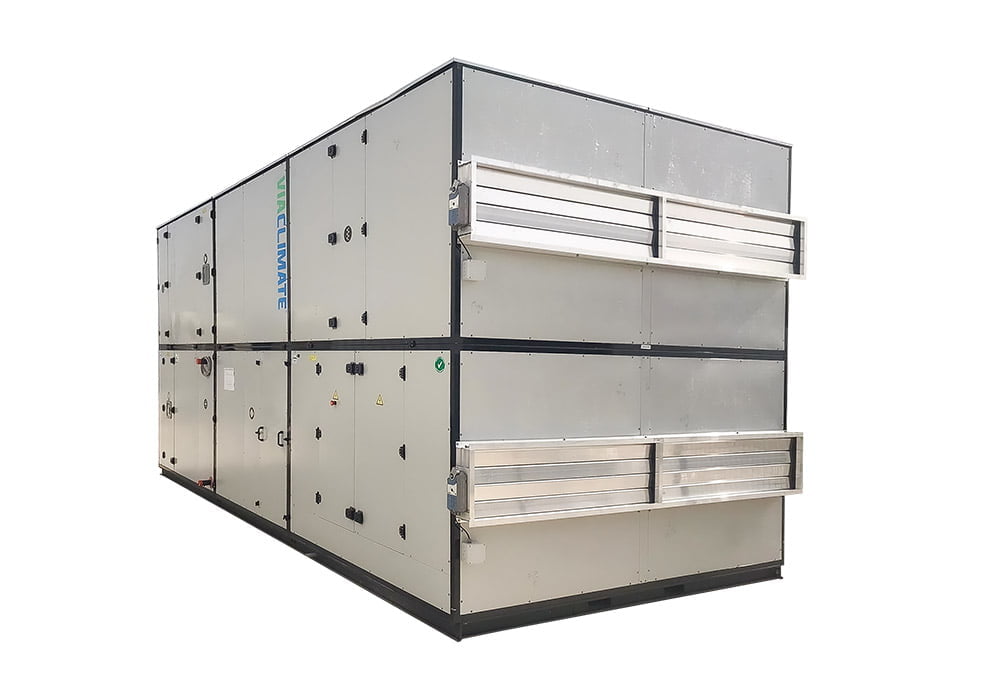 General Features of the pool dehumidification unit
Cell Structure
Certified design in accordance with EN1886 standards
Eurovent certified cell structure
Thermal bridge-free design in VKSTB model
Thermal bridge (standard) design in VKSStandard model
Production in 26 different cell sections
Aluminum profiled carcass
Double-walled, soundproof units
60 mm double skin panel
110 kg/m3 or 90 kg/m3 rock wool insulation
Thresholdless cell design
Air damper with aluminum blade and edge (aerophilic blade)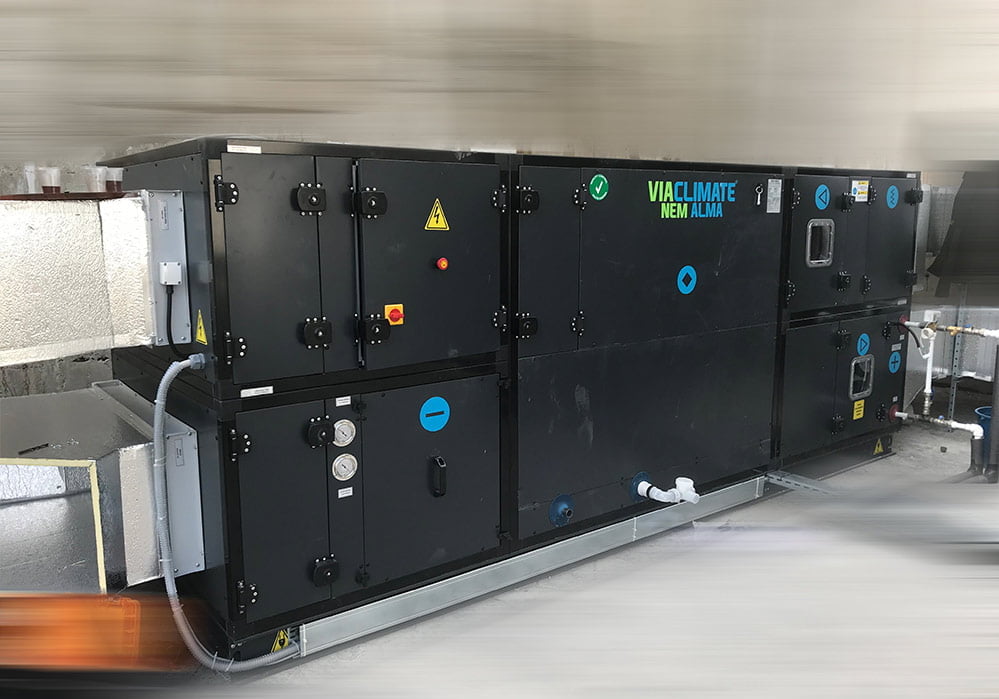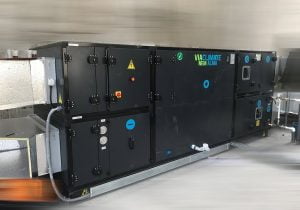 Equipment Features
Double inlet, Plug, Ec, Axial Fan moving parts
AC or EC motors
Electrical Automation control panel
Automation field equipment
Water heat exchangers with copper tube, aluminum fins and steel collector
Gas heat exchangers (DX) with copper tube, aluminum fins and copper collector
European origin dehumidification cycle equipment (thermostatic expansion valve, electronic expansion valve … )
Electric heat exchangers
G2-M5 class panel filter
M5-F7 class bag filter
Standard Accessories
Sight glass
Stainless condensation pan
negative pressure siphon
Emergency stop
Drip Holder
Air Damper
Standard warning and mounting labeling
standard packaging
Automation field equipment
Electrical Automation control panel
Optional Accessories
Lighting
Outdoor protection (roof) sheet
Door switch
Pop-up running gear protection guards
Other..
Electrical Automation Control Points and Features
Analog Inputs
temperature sensor
humidity sensor
Pressure sensor
frost protection temperature sensor
Analog Outputs
Valve motor
motor frequency
Damper motor
Digital Inputs
Differential-pressure switch
frost thermostat
condenser high pressure
Compressor high pressure
Compressor low pressure
Digital Outputs
Electric heater stage
Fan start-stop
Compressor start
Valve Motor
Checkpoints
Room thermostat
Return air
Fresh air
Touch screen
ModBus (RS485)
BACnet
Other Checkpoints
Time programming
Feed water temperature
Automatic mode change
Free cooling
Alarms
Engine thermal fault
Belt broke
Filter impurity
Frost
Electric heater malfunction
Compressor thermal failure
Rotor motor
Low pressure
High pressure
Safety Points
Emergency stop
Safety thermostat
By-Pass Damper
High gas pressure
Low gas pressure
Condensation pressure
Engine protection
Door switch